Salvation Army Silvercrest Residence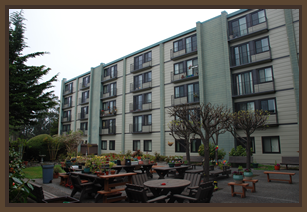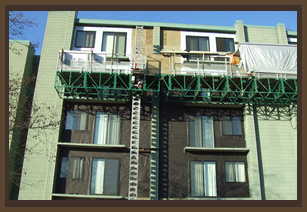 Silvercrest housing is a 175 unit assisted living facility in Eureka, California which is owned by the Salvation Army. Built in 1980 The 5 story stucco-clad building envelope had reached the end of its expected 30-year service life. The exterior cladding and fenestration was leaking and maintenance was becoming a problem. The building is a linear double-loaded corridor type running in a east west direction. This resulted in a southern exposure for the 250 feet long façade. It happens that in Eureka the prevailing winds come out of the south, which required glazing be designed to withstand the maximum in wind driven rain pressures. Thomas Anderson & Co was commissioned to design a new second skin without disturbing the residents and maintaining a safe living environment throughout duration of the project. Basically the process of re-cladding needed to be invisible to the staff and residents.
TAC exceeded the clients expectations by designing an insulated metal cladding system which was installed over the existing stucco cladding requiring zero demolition and adding r-12 in insulation with 1 1/2 styrofoam insultion.The glazing was installed one unit at a time so no apartment was exposed to the weather for more than 4 hours.
The new window system combined with the exterior insulated envelope reduced heat loss and solar gain which reduced the overall energy consumption for heating and cooling.
The project was installed within budget and on time. The expected service life of the new skin is about 40 years which is double the original cladding system.